THE CAPITAL NEWSPAPER IS RETIRING MY COLUMN, AS OF 3/6/19.
TO CONTINUE READING WHAT I WRITE–
CHECK OUT MY WEBSITE PAGE @
Quotation:
Fearlessness is not only possible, it is the ultimate joy. When you touch nonfear, you are free.
— Thich Nhat Hanh
Click here to read more
Relationship reminder —
If you are afraid to be authentic, afraid to speak honestly, afraid to reveal yourself and be vulnerable, the relationship can't be fully realized and the real you won't ever feel truly secure.
if you'd like to read more about relationships, my book, How to Get and Give Love – Relationship Maps, is available online at all major booksellers, including Amazon.com
Mindfulness reminder —
Buddhism says that if you can stop "grasping" — needing things to be a certain way — then you can be fearless. Mindfulness is the path.
for more on Mindfulness, click here to visit the website for the Thich Nhat Hanh Foundation
for more on Mindfulness, click here to visit the website for the Thich Nhat Hanh Foundation
Recent Relationship Maps column (courtesy of The Capital):
It's about remembering
Remember when you first fell in love with your partner? Take a minute, right now, to stop being in the here and now, and go back to then and there. Really go there — call up the sights, the sounds, the smells, how your body felt, how your mind spun.
Remember how those feelings were bigger and more important than anything else?
Remember thinking that you would do anything for this person? That you wanted to do whatever he or she needed? That this person's feelings — wants, needs, fears — could be more important than your own feelings?
Before you dismiss those thoughts as foolish or naive, stop and consider that what they really were was honest and heartfelt.
Hope you've enjoyed this newsletter. Let me know what you think.
Let me know too if you have any requests or suggestions for future newsletters.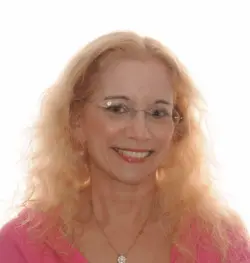 Available now
How to Get and Give Love -- Relationship Maps
by Benna Z Sherman, PhD